DECLARATION
Open Letter in Defence of WikiLeaks' Right to Publish
We believe that free societies everywhere are best served by journalism that holds governments and corporations to account. We assert that the right to publish is equal to, and the consequence of, the citizen's right to know. While we believe in personal privacy and accept a need for confidentiality, we hold that disclosure in the public interest is paramount. Liberty, accountability and true democratic choice can only be guaranteed by rigorous scrutiny. We defend the right to publish the truth responsibly without obstruction and persecution by the state. The primary duty of journalists everywhere is to advance the cause of understanding, not to assist governments and powerful interests in suppressing information, and never to defer to ingrained habits of secrecy.
With these principles in mind, we declare our support for the publication of documents released through leaks. They have cast significant light on the behaviour of governments and corporations in the modern world. WikiLeaks has done the world great service. We strenuously denounce the threats of death and criminal prosecution of its director for publishing, together with many organisations throughout the world, information that is clearly in the public interest.
Those in authority routinely oppose such disclosure, as they have done since the struggle to publish the proceedings of the British Parliament over two hundred years ago right through to the release of the Pentagon Papers. We believe no democracy has ever been harmed by an increase in the public's knowledge and understanding.Therefore, we, the undersigned, declare our unyielding support for the principles of journalistic inquiry and openness, and condemn the forces that threaten both.
Please select your language
SIGNED BY
Lisa AppignanesiJohn BergerFatima BhuttoRachel BillingtonSue BirtwistleRosie BoycottHeather BrookeMike BurnsNoam ChomskyPatrick CockburnSteve CooganJeremy DearMolly DineenAriel DorfmanDavid EdgarDaniel EllsbergDavid ElsteinBill EmmottRichard EyreRichard GizbertWoody HarrelsonTom HaydenSue HollickHugh HudsonWill HuttonPhilip JacobsonTerry JonesJohn KampfnerMichael KennedyHelena KennedyImran KhanPhilip KnightleyHanif KureishiJeremy LeggettMike LeighKim LonginottoEdward MacMillan ScottTerry McDonellMichael MoorePhilip PullmanDavid PuttnamSalman RushdieJohn RyleRichard SambrookSusan SarandonAlexandra ShulmanOliver StoneTom StoppardBill ThompsonLaura WadeMarina WarnerAN Wilson
View Complete List »
Open Letter Committee:
Anthony Barnett, Charles Glass, Tony Curzon Price, Roger Graef, Jemima Khan, Henry Porter, Pranvera Smith, Rachel Johnson, Elaine Potter, Vaughan Smith (chair).
RECENT WIKI POSTS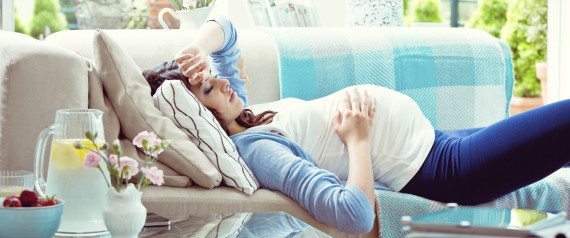 Before getting pregnant … You were hoping to get pregnant? You said you'd be glowing? Have you believed that vision that gynecologist would make you an angelic rounded silhouette eager to be home and a lot of half-baked muffins?
I hope you agree with me that soon you realize that this is a lie.
The other day I posed a simple question to the girls in the group BLUNTmoms : something happened that you did not expect? And the question was followed by an impressive string of talks in Facebook (you vomited with rage) about unpleasant, amazing, repulsive and rare symptoms that no one told us that would occur during pregnancy, childbirth and even after (there enough content to write almost a book).
Why did not anyone tell us? The only thing I can think is that people try to keep us in ignorance because he known, would never let a guy approached us less than a kilometer. And mankind would become extinct. However, once we do, we discover that the miracle of creating life has some dirty little secrets, but that's life and it's great … even when it is not (obviously, because many come back to do it again and again despite being prevented).
Motherhood is a joy, but sometimes it's cover mucous, sweat and poop. And accompanied by a lot of touching strangers, assuming you do not like …
I could only do one thing: to organize the list of "Things they did not tell you to wait in a state of good hope" … and ask you the other: Is it wrong? And, most importantly: Have we forgotten something?
1. acne worse and more painful than you've ever had
The teen years have nothing to do with cystic acne can develop. In the neck. Behind the ears. Cheeks. Even in the back and chest. Or this, or a silky skin throughout pregnancy, which will endure until you give birth, and there it will fill you with blisters like you've got your head in a hornet's nest. What's wrong, hormones? Give us a break.
2. Your nose is your enemy
Do you bleed? ¿Moqueas? All right. Have you purchased a full load of Kleenex? Do not? Well, I plantéatelo. You may find that your nose acquires superpowers. You will be able to identify what they are eating the other by the smell of urine, which may create marital conflicts when you realize that your dear husband has gobbled delight which you try to abstain. You become obsessed thinking you smell bad. You may have to avoid certain foods throughout pregnancy, because it will give disgusting smell. For real. For no apparent reason. It may just be chicken. Or cooked broccoli.
3. discomfort and nausea all day p —-
Sometimes it does not happen. But it may happen to suffer nine months of vomiting.Even they may hospitalize dehydration. Oh, these muffins … .Ojalá surcease nausea in the mornings. But no.
4. You have the exhausted body
An unexplained clumsiness; a heartbreaking sciatica; Back pain; headache;Heartburn (up to convince you that you have the child's hair in the throat); twinges in English; feeling of having a cannon in the perineum; constant cramps in the foot; die every time you take a hot shower …. All this and much more. Looking for a chiropractor. And a shower stool, those who use older people.
5. You twists his mouth
You do not snore? Well now. You snore so loud that you wake yourself, probably with an open mouth and a sticky slime on the pillow and hair. Speaking of drooling: you'll do at any time, anywhere. You may salives eating like a rabid dog. And all you feel bad. Rare. A metal little.
6. You become a sweaty, hairy beast
Your body responds to hormones like if you were to become a Teen Wolf. You will sweat all the time, and probably let the form of sweat soaked body on the mattress to reach the 40th week. They will darken and harden nipples. You will hair. Apropos.Everywhere. Pubic hair you go down her thighs, and even leave the nipples. And the nose. Than?
7. Mam-sia and other general types of dementia
You weep with ads. You will provoke international incidents following the opening time of McDonald's. You will be convinced that everyone is stupid. You spend months with an irrational anger and wanting to stick punching people in the face. You will become dumb, unable to spell your name or to complete a sentence. You'll forget what you were going to do, you will open the refrigerator without remember the reason you lose your car keys 12 times a day. You'll be paranoid thinking that the baby can suffocate if you sleep on your back. O to develop an attention deficit hyperactivity disorder if you take half cup of tea.
8. Go to the bathroom is your worst nightmare
You'll have to go pee every time you get up (whenever you feel, do you turn or answer the phone), roughly every 15 minutes. Can you escape the pee unintentionally. And best not to poop … so prenatal vitamin, you'll be so constipated that believe die.
Every trip to the bathroom is like a small preparatory script delivery, along with the hub, grunts and strength to push. Hemorrhoids are also common. Itch and bleed.You will come to reintroduce the form -of year discretely at each visit to the bathroom when you take the last prenatal vitamin pill.
9. Total freedom for farting
You do not have in mind, princesses. In the fifth or sixth month, you start to become a gaseous and clumsy rhinoceros. You will pull farts. Walking, she will accompany a symphony of trumpets. Your husband will look for some type of diaper to protect against massive collateral damage from your bombs. The gases will be so painful that will make you believe that beat you birth. Touch you sneak surreptitiously to find a hiding place and apañártelas for metering noise. At least with the pads, diarrhea is not a problem. Peeeero as already imaginas-, if it occurs, will smell worse than ever.
What mix of interesting experiences about pregnancy !, right? And you, do you have any that we have forgotten?
With information from Stefan Amraly – Representative of the Global Agreement Superior Energy Performance (GSEP for its acronym in English), industrial plants and commercial buildings consume 30% and 9% of the total energy of their business respectively.
Making changes in the management of energy, these facilities can achieve significant gains in energy efficiency achieving savings of 10% to 40% in energy consumption.
Much has been made of the double challenge of organizations carrying out environmentally friendly practices at the same time not compromise the interests of business, which makes sustainability practices for the industry are committed to most cases. The implementation of energy efficiency systems causes two direct actions that achieve positive break this dispute: first, directly reduces costs by decreasing energy consumption and second, that the company achieved its environmental impact decreases.
According to international standards, the task of minimizing energy consumption without affecting their business productivity, can be optimized by implementing an Energy Management System. This process seeks first to have information of energy consumption, observing equipment and production activities or services to meet the particular energy costs. It also requires the development of a management system with clear targets to reduce consumption over a period of time determined by the development of energy efficiency projects.
It generates an Energy Management System in your company.
Changes that do not require major expenses such as educating staff in electrical losconsumos nature and impact of "small" actions like unplugging teams at the end of the day impacting up to 8% in energy savings. Other actions that require technical changes to make more investment (such as replacement of pumping equipment, refrigeration or specialized equipment) cover its investment return periods between 5 and 7 years depending on the nature of the equipment and industry. These actions are part of System Energy Management we seek to promote in Mexican industry.
From the energy assessment of a company you can develop actions that will result in projects that will reduce energy consumption. Other techniques actions permitting reducing power consumption through a management system, are:
Optimize energy processes
Recover residual heat
Use natural ventilation
Use air conditioning installations or thermal conditioning
Improve the management of transport fleets, noting fuel types and qualities and driving carpool programs and optimize transport processes
Improve facilities and artificial electric lighting in general
All interested in the implementation of an Energy Management System is suggested organization is based on the ISO 50001, since this international voluntary regulations made ​​under the SystemsManagement, has a specific chapter on the energy consumed in the process . For a certification that rule, the applicant must meet several stages starting with the determination of the baseline, continues with the design and implementation of the management system to further develop internal audits and certification with reputable companies to provide this type service that will accommodate the certificate ISO 50001. In addition, the renewal of this certification is made ​​after three years in accordance with the statutes of that rule.
TÜV Rheinland supports business and industry both in the development of diagnostics Energy as the development and implementation of Systems Energy Management. Likewise, and only in cases where we have not developed the SGE, we act as home for the ISO 50001 certification.
By implementing a Management System Energy certified as energy efficient, companies are reflected in its operating profits ranging from implementing continuous improvement processes, meet the overall picture of the energy sources used and their proportion, reduce gas emissions greenhouse gas (GHG), perform systematic and defined processes optimization, ensure compliance with its energy policy, improve their corporate image and reduce costs in energy consumption and achieve savings with a good return on investment (ROI).
Follow your carbon footprint
Projections of Global Humanitarian Forum highlight that 2030, climate change will affect 600 million people, will be responsible for at least 500,000 deaths annually and shall involve an economic cost of $ 300 billion dollars.
Other business concerns included in the environmental and Corporate Social Responsibility policies, is the carbon footprint. The carbon footprint of either a product or corporate activities, is an indicator that measures environmental impact of all greenhouse gases that occur along the supply chain of an organization or an activity.
The process of calculating carbon footprint is the basis for certification of an organization as a Company in Carbon Neutral, supported by the ISO 14064 standard and allows a company to analyze its various sources of emissions and participate in international initiatives to reduce pollutants in a global context.
This certification gives companies the advantages how to reduce operating costs, identify cost-effective opportunities to reduce emissions, providing added value to their customers and have greater transparency in its processes in a real sustainability activities.
Certainly, beyond the double challenge of minimizing energy consumption without affecting business productivity, it highlights the problem of climate change can be solved, largely with international standards on the subject.
All instances of piracy begins with a screening physical original or legal copy of a film, which is then uploaded to the Internet. Sometimes a user has in his hands an advanced edition of a highly anticipated film and released online for the enjoyment of anyone wanting to see a fuzzy movie on a small screen, and in the case of these six films screened on the internet before being released. Click Here to see more.
No. 6 American Gangster
One would think that projects most popular properties as well as superheroes or franchises, are the first to appear on the Internet. However, this film Ridley Scott appeared a week before … with the stamp of "copy for competition at the Academy Awards." Yes, he was a member of the Academy who leaked the film
No. 5 Fifty Shades of Grey
Click here to download Fifty Shades of grey pdf.
# 4 Hostel Part II
It is obvious that a sequel, and more influential films of terror, is the target of fans who want to see it before anyone else. Therefore, it is no surprise that a copy to which only lacked some special effects would make very popular online, weeks before the official release.
# 3 Halloween
Speaking of terror, this reboot directed by Rob Zombie also appeared surprised weeks earlier, in this case the hand of a DVD containing a trial version. The worst thing about this version is that time had been rejected before, and the film to be released was radically different. The fans then migrated to theaters to see how improved the new version.
# 2 X-Men Origins: Wolverine
Although today nobody wants much to this prequel, this reputation was won months before its release, because a copy without many special effects appeared online eight weeks before launch. To the misfortune of the film, the lack of spectacular CGI widely showed the problems of script and performance of the project.
No. 1 The Expendables 3
So macho they are the stars of this franchise, and yet they could not stop the leak of a pristine copy of the third film. He appeared three weeks before the premiere, so it quickly scattered them around the world, with subtitles and all, until the final bill came to the big screen. Have you seen all three parts of this movie? If you haven't, you can find them all on putlocker
What movie has been known leaked online before the release? Did you see any of these?
.
DONATE
The Open Letter in Defence of WikiLeaks Right to Publish is a not for profit campaign. To help us meet the costs of continuing to generate publicity, please make a donation via the link opposite.